Glad to find you here!
Below is a listing of Dallas Forth Worth Fall festival events that I will participate in this season! These are events that you'll be sad you missed out on. Why? Because you're smart, you're fun, and you like to give back 'cause you're crushing it in life! Be sure to mark these dates on your calendar NOW!
SATURDAY, NOVEMBER 11, 2017
ART CON 13 | FUN, LIVE ENTERTAINMENT, & LIVE

VERY

LIVE AUCTIONS!
Benefiting
SEEK the Peace

Come together, Conspirators, to unite over art, music, and philanthropy at Art Con 13 on Saturday, November 11, from 7pm to 11:30pm, returning for the second year in a row to Cedars Union, one of the hotbeds of the Dallas arts scene. Back in our element, the team will transform the industrial workspace for our annual art auctions and musical acts, all to support 2017's beneficiary SEEK the Peace.

Celebrate and support the wonderful work of local artists, musicians and SEEK, as we endeavor together to embrace and uplift Dallas refugees to acclimate to and thrive within our city. What better way to welcome this community than through the universal language of art!
NOVEMBER 11, 2017
1201 S Ervay St
Dallas, Texas 75215
214-562-8113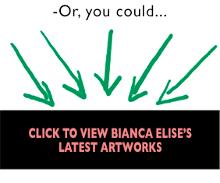 Sign up for my latest non-spammy news, events, and freebies that you won't want to miss! And yes your email is kept private and confidential!