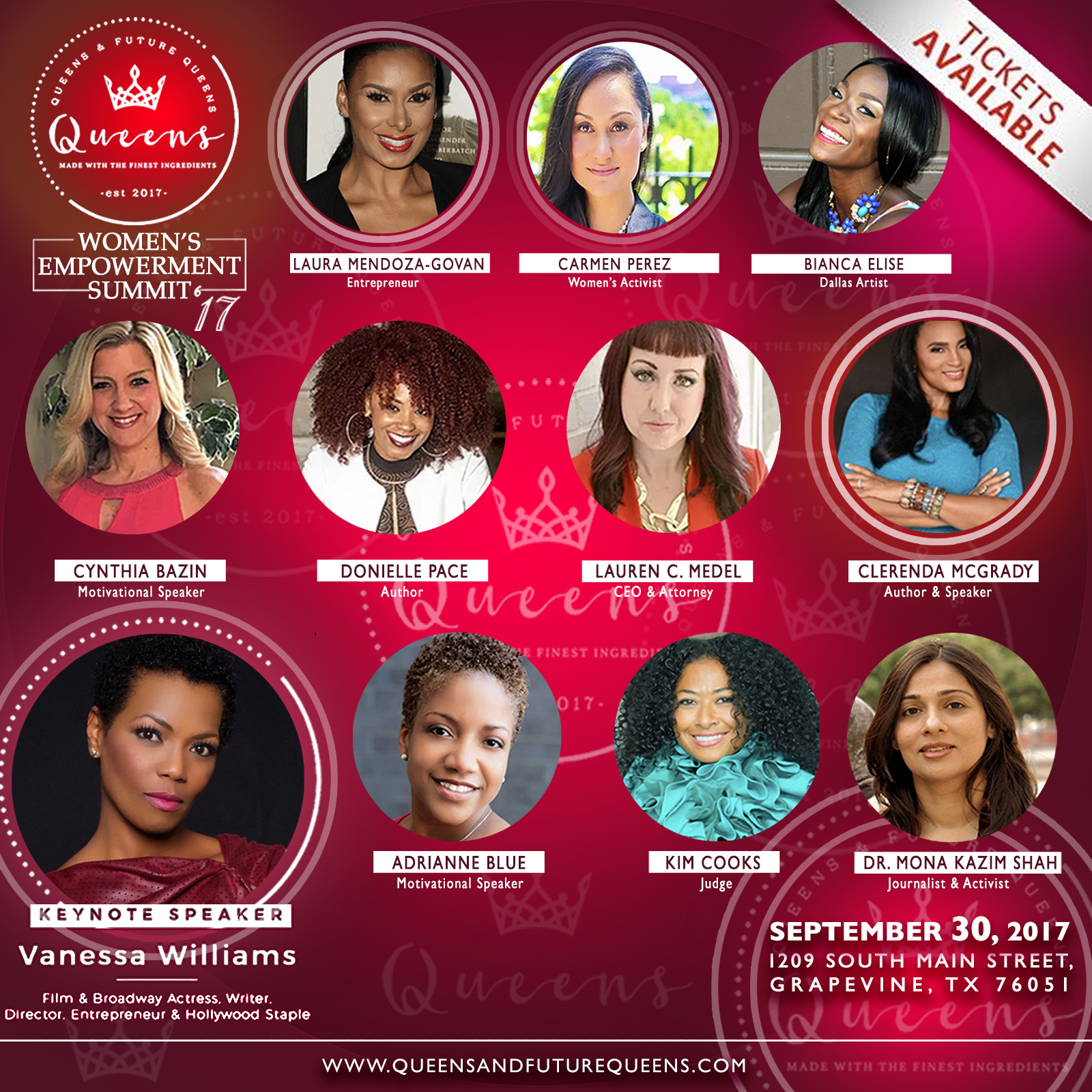 COME NOURISH YOUR INNER BUSINESS GODDESS AT QUEENS WOMEN's EMPOWERMENT SUMMIT '17.
Clerenda McGrady, New York Times Best Seller Author, wife of seven-time NBA All-star legend Tracy McGrady, and mother of their four will leave YOU inspired and enlightened. Additionally she is founder of the non-profit women's and girl's empowerment organization, Project P.U.S.H. In short- This woman. Gets. Stuff. Done. At Queens Women's Empowerment Summit '17 you'll find out how.
Miss Carmen Perez Lady Justice is a respected expert in the field of juvenile and criminal justice and system accountability, Carmen has been invited to testify before the President's Task Force on 21st Century Policing, was a featured speaker and Co-Convener of the 20th Anniversary of the Million Man March, Justice Or Else. Tired of the way things are going in the world? At Queens Women's Empowerment Summit '17 listen to what Nationally Recognized Speaker Miss Carmen Perez Lady Justice, has to say.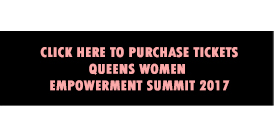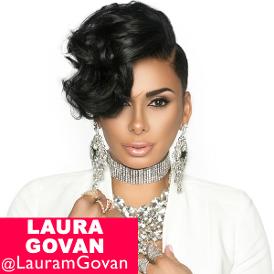 Laura Govan is best known for her breakout personalities on some of television's top rated reality shows, including appearances on VH1's hit show Basketball Wives: LA, TV One's The Next 15, I Dream of NeNe: The Wedding, Huff Post's BV 365 and most recently OWN Networks Iyanla Fix My Life. Stay tuned for more in 2017.
And the bonus? Me! I am teaching an art class during Queens Women's Empowerment Summit '17 in which I'll share tidbits about how I've created a career as a successful artist. I'll also discuss how my tried and true methods can be applied to YOUR life and business. You'll leave connected, empowered, and with a piece of art YOU'VE created!
Seats are limited so get your tickets NOW!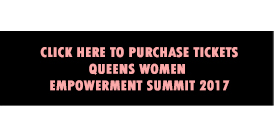 Visit Queens and Future Queens to find out more: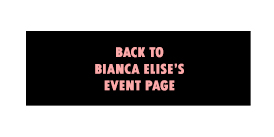 © 2009 - Current Bianca Elise Art. A Division of Beaux Arts Inc. All Rights Reserved.